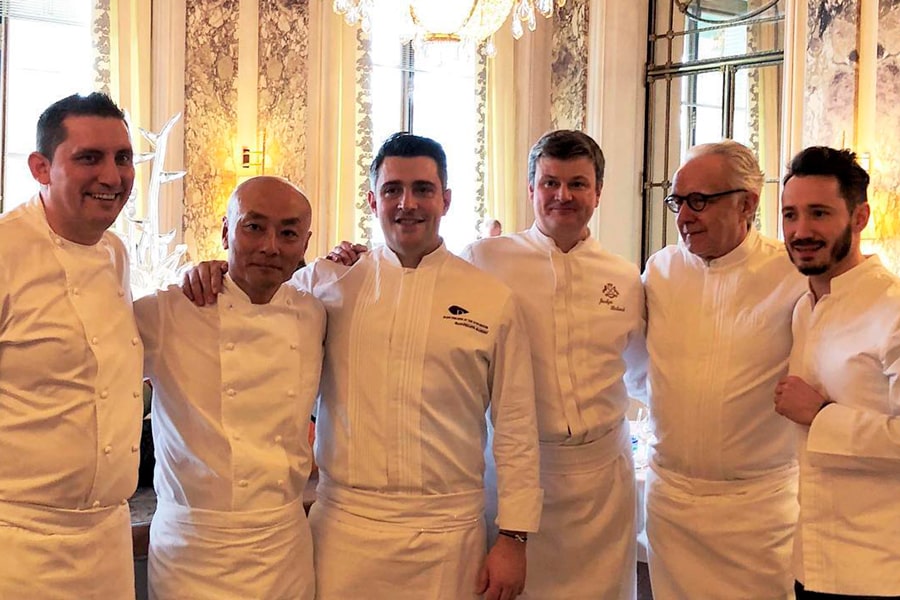 Our Executive Chef Jean-Philippe Blondet will join a rare culinary experience at le Meurice on 31 January in Paris, where Alain Ducasse will gather the chefs from his eponymous London, Monaco & Tokyo restaurants.
For this event under the sign of haute-cuisine, chefs Dominique Lory of Le Louis XV-Alain Ducasse in Monaco, Jean-Philippe Blondet of Alain Ducasse at The Dorchester in London and Kei Kojima of Beige Alain Ducasse in Tokyo, will be in tune with the le Meurice chefs Jocelyn Herland and Cédric Grolet for an exclusive dinner. 
Sharing the same passion for noble produce, which they sublimate with their talent and creativity, the chefs will serve a menu comprised of their signature dishes at the restaurant le Meurice Alain Ducasse. An enchanting setting that can only highlight the prestige of this event and the assurance of an unforgettable time.
Information: restaurant.LMP@dorchestercollection.com / +33 1 44 58 10 55
Payment requested at the time of booking.