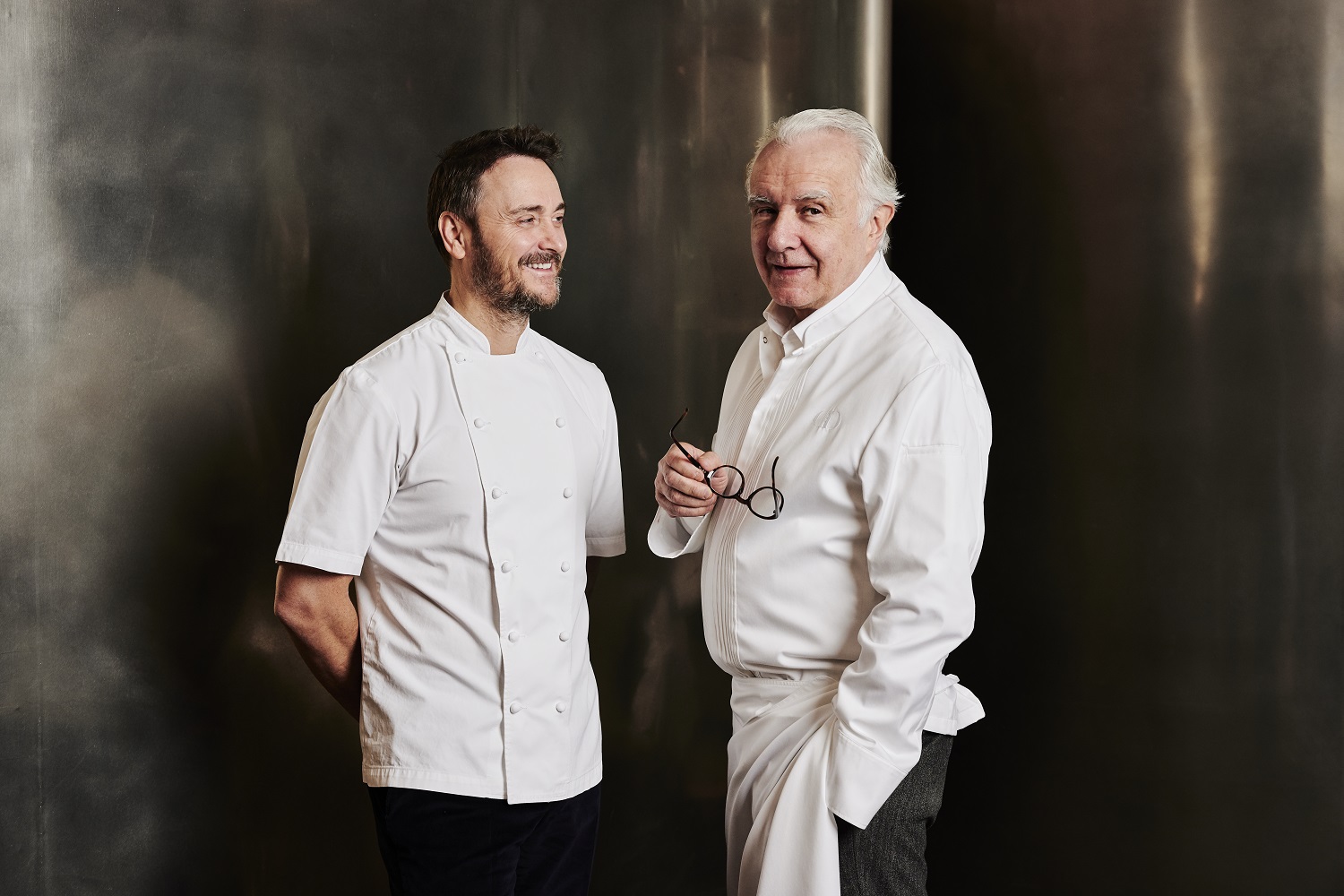 In response to the COVID-19 pandemic, we have decided to postpone the event in collaboration with Jason Atherton in aid to Hospitality Action at Alain Ducasse at The Dorchester.
On Wednesday 22 April 2020, we are delighted to welcome the global restaurateur Jason Atherton for an exclusive dinner at Alain Ducasse at The Dorchester, aiming to show our continued support of the 183-year-old charity, Hospitality Action.
For one night only, guests will enjoy a five-course menu devised by the chefs which will include celebratory dishes such as Jason Atherton's Turbot, morels, asparagus, chicken, black truffle, vin jaune jus and Alain Ducasse's Scottish langoustines, pistachio and citrus.
In the kitchen, our Executive Chef Jean-Philippe Blondet will be joined by rising star Daniel Birk, Head Chef at Social Eating House, to bring the best of Ducasse and Atherton's menus to the newly refurbished Alain Ducasse at The Dorchester restaurant.
'It is a great pleasure to join forces with Jason Atherton, who I have long
admired, for a very special evening. I am especially looking forward to honouring the incredible work by Hospitality Action and the essential awareness they bring to support the hardworking and dedicated hospitality teams' Alain Ducasse
Reservations can be made via our reservations team.
+44 (0)20 7629 88 66