contemporary

the experience

harmony

Alain Ducasse at The Dorchester offers contemporary French cuisine with a professional, bespoke and friendly service. Creativity and generosity come together for a memorable experience, infused with whimsy, pleasure and attention to details.

"The produce is the only truth. A turbot without a stroke of genius will always rise above having genius without a turbot. A produce, grown with love and respect, has an incomparable flavour. Without it, a chef is nothing." Alain Ducasse

Alain Ducasse is one of the world's most decorated chefs, and above all, an aesthete and artisan of living and eating well. Known not only for his incomparable French cuisine, Alain Ducasse has created innovative dining experiences reflecting international influences, and consequently earned a reputation for phenomenal cuisine.

Alain Ducasse at The Dorchester is characterised by its elegant French contemporary haute-cuisine, with distinctive fresh flavours and executed with a light and surprising twist – reflecting its London location.

Alain Ducasse's approach to cuisine is interpreted by a team led by the characterful style of Chef Patron Jean-Philippe Blondet. The technical brilliance of French cuisine – with a focus on the sauces – is brought to life through the finest seasonal produce, sourced at their peak, from British and French suppliers.

Signature dishes include the "Sauté gourmand" of lobster, truffled chicken quenelles and homemade pasta; the Dry aged beef, artichoke and bone marrow and the indulgent Baba like in 'Monte-Carlo'.

Alain Ducasse has assembled an industry-leading team, most of whom have worked with him for many years.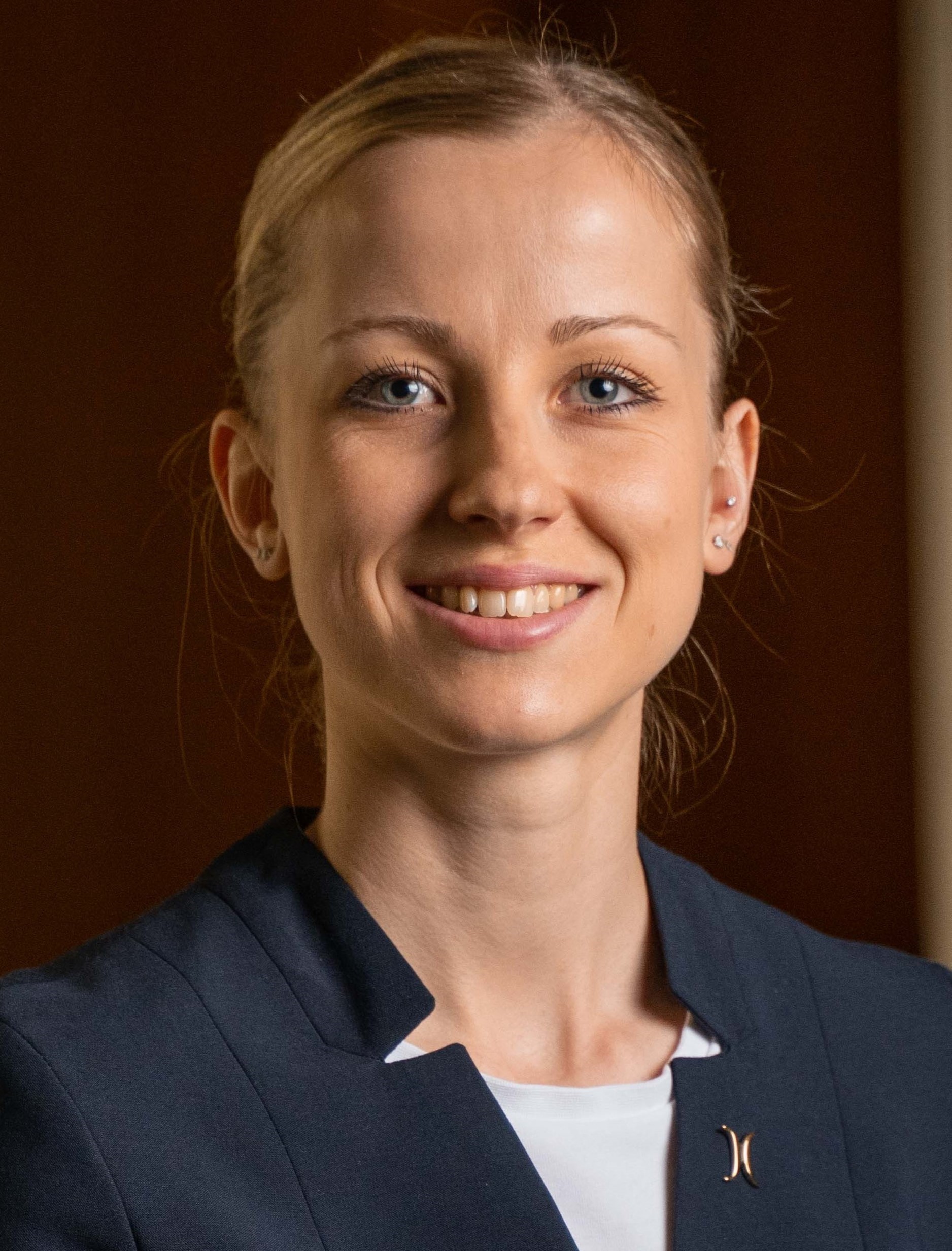 Marion Pépin
Restaurant Director
Marion began her culinary journey in 2013 after growing up with an appreciation for fine dining and the desire to work in a restaurant. One of her fondest achievements was when she was asked to join Alain Ducasse's team at the two Michelin-starred restaurant Le Meurice Alain Ducasse in Paris.
After living in Paris for a few years, Marion relocated to London to join Clare Smyth's team at the three-starred Michelin restaurant Core as Chef De Rang.  Marion was then quickly promoted to Head Waiter. After four years, Marion decided to return to a different Alain Ducasse team at Alain Ducasse at The Dorchester. Having joined in 2022 as Assistant General Manager, she quickly climbed the steps to being promoted to Restaurant Director in February 2023. Marion is proud to join forces with Chef Patron Jean-Philippe Blondet to enhance guests' experiences further. Marion's main passion is to mentor the team and deliver a truly unique experience to guests of the restaurant.
×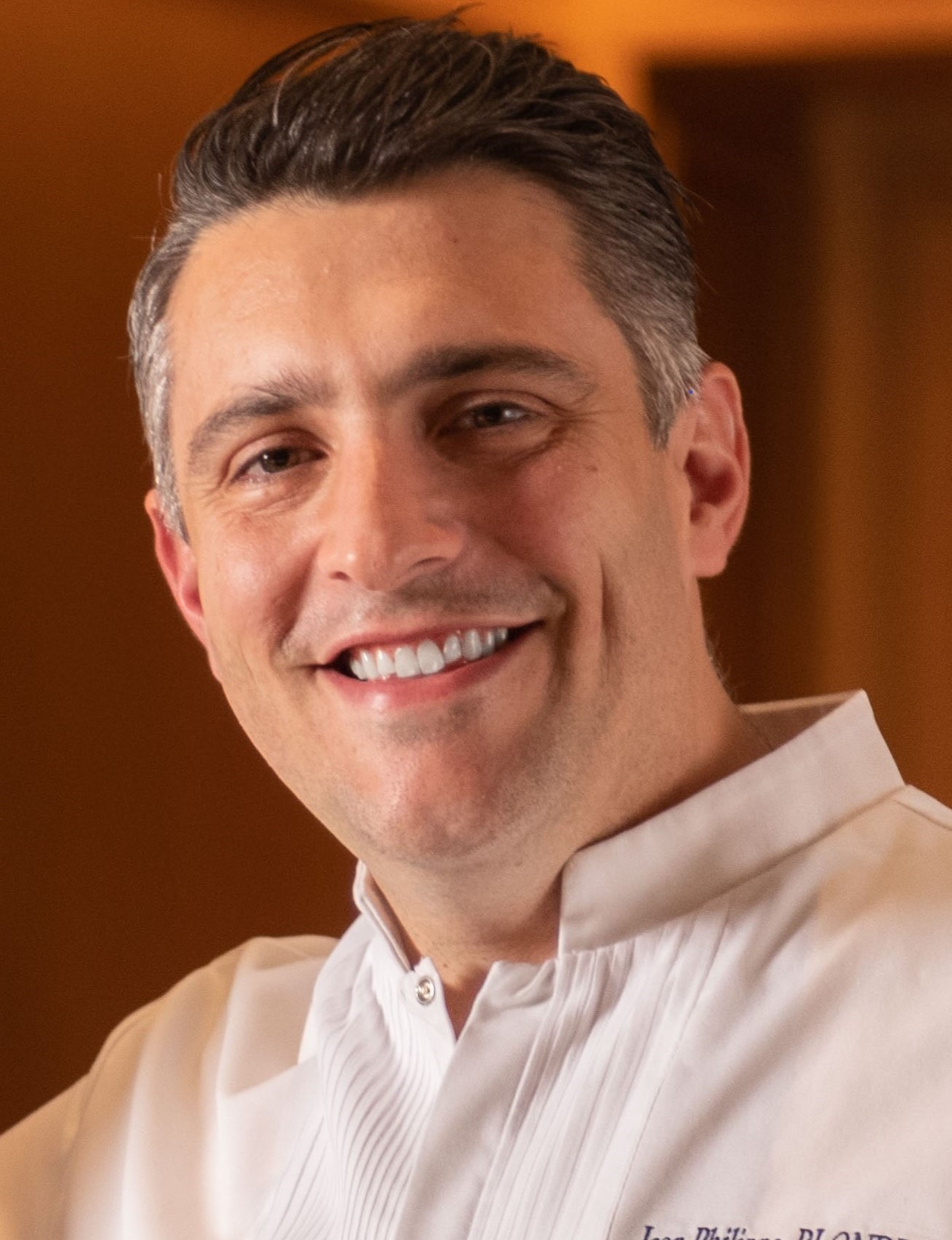 Jean-Philippe Blondet
Chef Patron
Born in Nice, on the French Riviera, Jean-Philippe Blondet, has been working alongside Alain Ducasse for over a decade. His first role with Alain Ducasse was interestingly at Spoon at Sanderson in London, before joining 3-Michelin starred Le Louis XV-Alain Ducasse at l'Hôtel de Paris in Monaco, Alain Ducasse's iconic restaurant.
Before returning to London, Jean-Philippe held the position of Sous-Chef at Spoon in Hong Kong, further adding to his international experience and satisfying his curiosity and interest in cuisines of the world.
In September 2013, he joined the team at Alain Ducasse at The Dorchester as Sous-Chef with Jocelyn Herland to quickly progress to Head Chef within 2 years. Jean-Philippe Blondet became Executive Chef in January 2016.
Jean-Philippe interprets Alain Ducasse's cuisine in London in a contemporary and refined way. In keeping with Alain Ducasse's philosophy, the ingredients are the key elements. Jean-Philippe only uses the freshest and most seasonal produce, strictly sourced for their quality and provenance.
×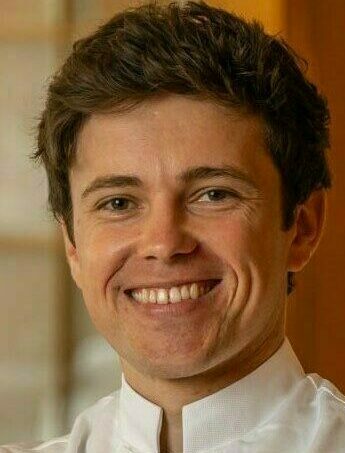 Valentin Jollivet
Executive Pastry Chef
Valentin Jollivet is a highly acclaimed pastry chef known for his exquisite creations and innovative approach. Born and raised in a small town in France, Valentin developed a passion for baking at a young age. His fascination with the art of pastry-making led him to pursue formal training at a renowned culinary school in Pontivy, ahead of him being appointed in his first position as Chef de Partie at Ashford Castle in Ireland.
Valentin moved to London from Ireland to join the Alain Ducasse at The Dorchester where he rose from Pastry Clerk to Pastry Chef de Partie through the three years, he was at the three Michelin starred restaurant.
Going on to work in some of the finest kitchens in the world, he further honed his skills at Le Clos des Sens and Hotel Les Trésoms, both in Auvergne-Rhône-Alpes, a region in south-east France. Valentin returned to Alain Ducasse at The Dorchester in May 2023 in the role of Executive Pastry Chef.
Throughout his career, Valentin Jollivet has received numerous accolades for his contributions to the world of pastry. As a pastry chef, Valentin continues pushing pastry – experimenting with innovative ingredients and techniques to create unforgettable experiences.
×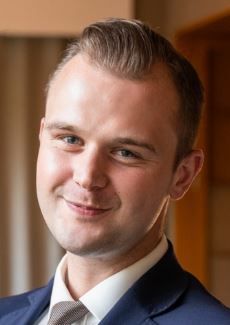 Martin Kleveta
Head Sommelier
×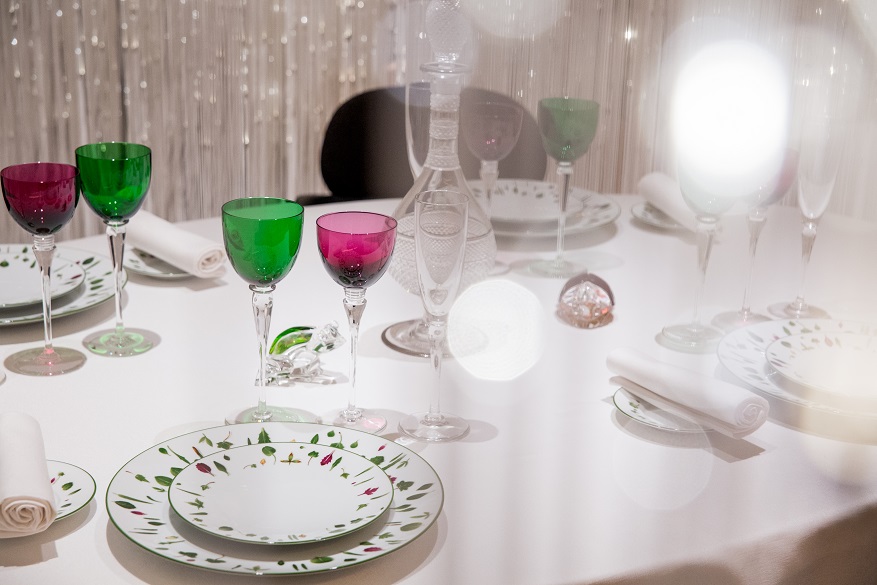 Designed by duo Jouin Manku, who collaborated on Ducasse Paris projects in Paris, Monaco and Las Vegas, the restaurant draws inspiration from the greenery of Hyde Park nearby and the fashion flair of Mayfair, succeeding in merging tradition with modernity.
The dining room is contemporary, soft and elegant, showcasing the unadorned beauty of natural materials such as leather, wood and fabrics to an amazing effect. Reminiscent of an informal English garden, the interior presents a bold, luxurious palette of green and charcoal grey, set against carefully considered atmospheric lighting and the delicate materiality of luminous brass highlights.
The design also includes quirky elements such as walls studded with thousands of silk buttons in different shades of green.
The jewel of the restaurant is the stunning 'Table Lumière', a semi-private room surrounded by 4,500 shimmering fibre optics dropping dramatically from the ceiling, resulting in a striking structural masterpiece, and adorned with specially selected sets of Hermès china, Puiforcat silverware and Saint-Louis crystal for a bespoke table setting.
The Dorchester, Dorchester's Collection iconic London property, is situated at the heart of London's Mayfair on Park Lane.
The hotel offers guests a selection of 250 suites and rooms including three penthouse suites, many affording expansive views of Hyde Park. Some of London's top dining is available to guests at The Dorchester including, three Michelin starred Alain Ducasse at The Dorchester serving contemporary French cuisine. The hotel provides an unabashed celebration of opulence in décor, a level of service that is nearly telepathic, and food and wine that is gloriously over the top.