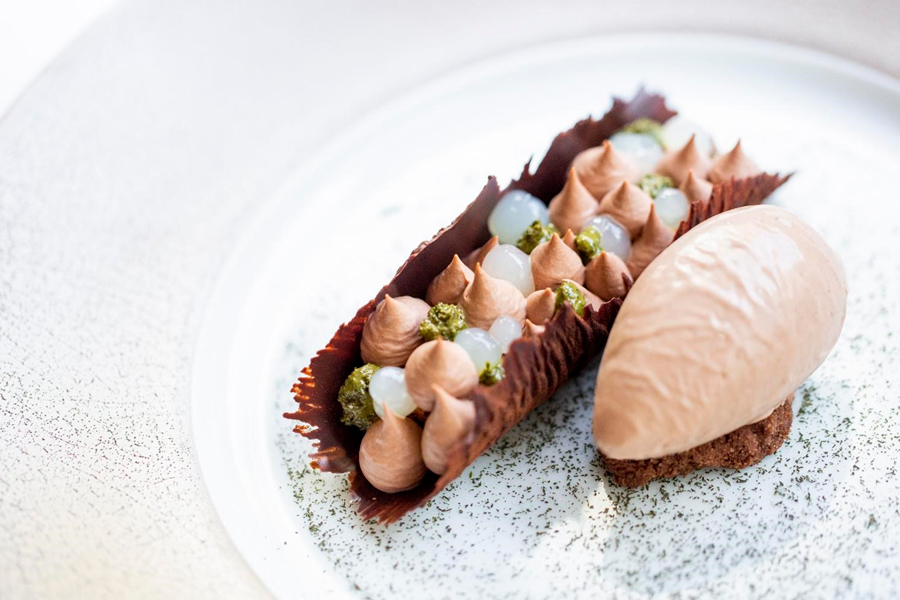 Get into the festive spirit this season at Alain Ducasse at The Dorchester with an enchanting Chocolate/Mint Yule Log masterclass, a twist on the classic dessert.
Executive Chef Jean-Philippe Blondet and Pastry Chef Thibault Hauchard will take guests through a never seen before step by step guide of mastering the secrets of this original version of the classic festive dessert, the Chocolate/Mint Yule Log. The art of making a chocolate ganache, lime gel & mint pesto or chocolate shells, will be revealed for the first time to a select few this winter.
Guided by the chefs' expert hands, participants will discover an unusual choice of flavours for this classic dessert and uncover a nod to childhood Christmas memories. The refreshing mint will match the intensity of the chocolate: a perfect way to end a magical dinner with friends and family.
Fear not, after mastering the Chocolate Mint Yule Log, guests will be able to taste their Christmas creations behind the scenes in the Alain Ducasse at The Dorchester's kitchen.
The Alain Ducasse at The Dorchester Yule Log Masterclass will take place on Saturday 14th December 2019, 9am – 12pm, priced at £250 per person.
For reservations please contact us via email or telephone on +44 (0)20 7629 8866.